LAWRENCE KIM TZE WEN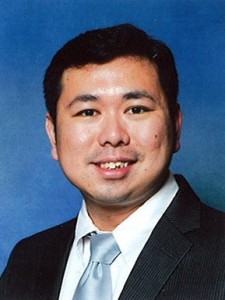 Group CEO
Lawrence graduated from the Singapore Management University with a Bachelor in Business Management, majoring in law, and a Diploma in Banking and Financial Services from Singapore Polytechnic.
Lawrence is the 2009 Global Student Entrepreneur Award's (GSEA) Singapore National champion. Lawrence then gone on to represent Singapore at the 2009 GSEA Global Finals in Kansas City, USA; where he clinched a 2nd Runner Up position and a special award: "Lessons from the EDGE". Lawrence is the first ever Asian to win in the competition. In 2010, he was awarded a patent in his name for a product which he innovated while still studying in Singapore Management University.
After his formal education, further his studies at TsingHua University School of Economics, and MIT Global in Supply Chain. Lawrence has also further his technical qualification in Non-destructive testing achieving NDT Level 3 EN ISO9712:2012 in MT,PT,RT and CSWIP LEVEL II (MT & PT), ACCP LEVEL II RT and NDT LEVEL II Certificate of Competency in UT. Lawrence began his journey in Ebenezer concentrating in the marine offshore sector involving multiple project experience, including the FPSO/FSO conversion of Polvo, ECC Project, EXXON Mobil Singapore Parallel Train project, major construction project like the Marina Bay Sands and Resort World Singapore project. Later in his leadership, they have participated in major event infrastructure project like the 2017 and 2018 National Day Parade infrastructure, F1 Singapore grandstand, SMBC Golf Sentosa, Christmas wonderland and Solar infrastructure installing more than 10megawatt of solar project thus far.
Lawrence was a member of National Youth Council's Young Business Leader initiative, a council member in North-East CDC and Exco of Singapore Polytechnic Graduates Guild. He continue to serve as Chairman in the School Advisory Committee of Boon Lay Secondary School and is the director of over 10 companies.
Lawrence started his entrepreneurship career at the age of 17 when he started his own printing business – Ebenezer Alice Service. The company subsequently grew to become Ebenezer Print Solutions Pte Ltd and was acquired in 2006.
CONTACT US
Ebenezer Hotline +65 6863 6833
24 Hour Operations Response +65 8418 8844
OUR SERVICES