Our Group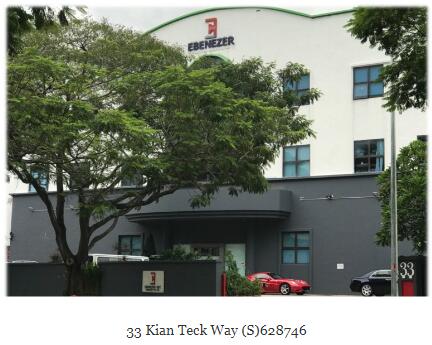 Ebenezer NDT Services Pte Ltd (Holdings)
We help you ensure the reliability and safety of your products, equipment or plant assets with our top-notch services in non-destructive testing (NDT). We specialize in NDT services for shipyards, construction, oil & gas and a wide range of manufacturing industries.
Ebenezer Exel Engineering Pte Ltd (Wholly Owned)
We specialize in steel fabrication services to various sectors and CNC machining for the semi-conductor and general industries.
KOI Marine Engineering Services Pte ltd (Wholly Owned)
We are involved in a wide variety of projects on every type of vessel, including deep sea and short sea vessels, tankers, bulk carriers, LNG carriers, refrigerated cargo ships, tugs and offshore vessels. Class Licenses we have includes: ABS, BV, DNV,-GL, LR,NKK,KR,SCM.
SL Bureau Pte Ltd (Wholly Owned)
Distributor of Nabakem products.
Oilmac Engineering & Services Pte Ltd
We specialize in CNC machining for the oil & gas sectors. We are also the Approved Vendor of OneSubsea, Cameron, KOP(Aker), Halliburton and NOV.
Globacc Pte Ltd
We believe the most effective connections are done LIVE. Our experience ranges from launches, event campaigns, event infrastructure set up, exhibitions to outdoor carnivals, with the support of our experienced and talented team.